How to Protect Office Carpets from Mold Damage
3/26/2021 (Permalink)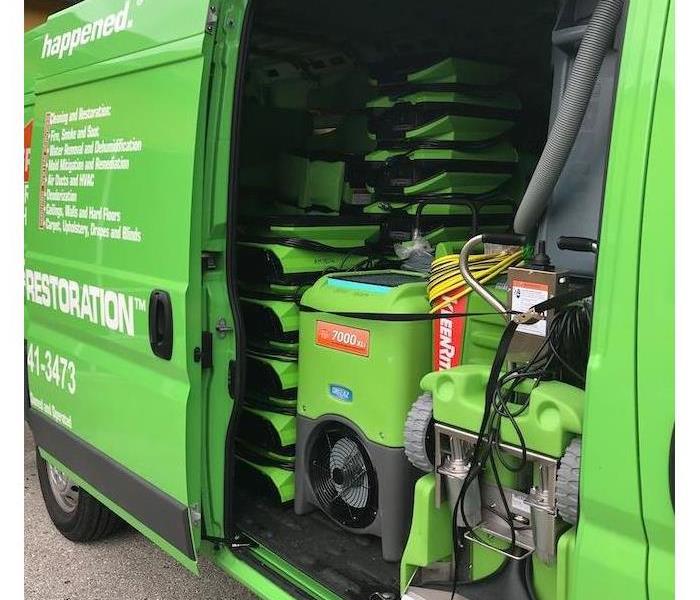 SERVPRO will get to the root of your mold problem and work to eliminate and prevent further growth. Call us today for assistance.
Prevention is Better Than Cure for Bridgewater Carpets


A moldy carpet might not be top of your list of business concerns, but in fact, it is essential to be aware of the risks. Fungus growing in your office carpet can damage and discolor the mat, smell musty, and might cause health effects.


There are several things you can do to prevent mold damage to Bridgewater office carpets:


Replace carpets in wet areas such as kitchens or bathrooms with linoleum.
Run dehumidifiers in the office to keep humidity down – mold thrives in damp places.
Clean up any spills immediately.
Be mindful of leaks, damp patches on nearby walls, or wet spots on carpets – clean them up immediately and call the experts if you need help.
In the event of a spill or leak in the office, call SERVPRO. We can assess the situation and set up a drying environment to dry out carpets and discourage mold growth. Our team has air movers, fans, portable heaters, and dehumidifiers on hand to dry out damp areas.


Do not leave mold damage to chance. If you are concerned, contact SERVPRO of Bridgewater at (908) 222-2020.