Removing Bridgewater Fire Damage Promptly
5/13/2022 (Permalink)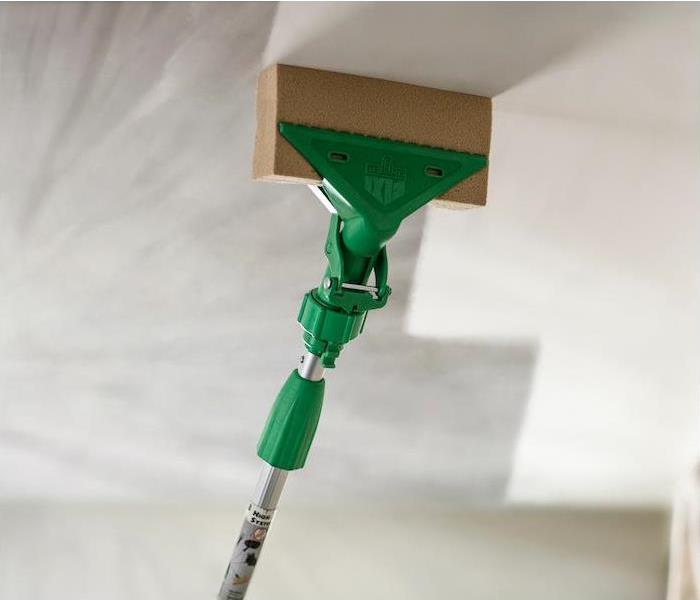 Our IICRC-Certified experts assess, clean, repair, and restore your Bridgewater home to pre-damage condition after fire damage.
SERVPRO Restorers Rapidly Manage Fire Damage
Restoration can be one of the focal points for responding technicians after a disaster, but only after emergency services, inspections, and mitigative actions. There are many steps and phases to the full recovery and restoration approach, many of which begin with our team's arrival. Restoration includes:
Cleaning
Soot Removal
Content Care
Inventory Services
Water Removal
Deodorization
Few Bridgewater fire damage events do not require homeowners and property management to contact their insurance providers. The coverage for your property can help to manage or significantly reduce the final out-of-pocket expenses. With our team's relationship with insurance providers, we have become a preferred vendor for restoration and reconstruction.
Estimations and Inspections
Among the earliest ways that SERVPRO can begin to set things right in a fire damaged home or business is through careful inspection of the grounds. Understanding the scope of this disaster's impact on the structure and its contents sets the stage for detailed and thorough estimations that your insurance provider needs to approve a fire damage claim.
The Impact on Contents
The destructive effects of a fire can heavily damage contents. Personal belongings are a priority of our restoring team, as many property owners consider these items as valuable as the structure itself. We strive to provide on-site recovery and cleanup whenever possible, but off-site restoration is sometimes required at our nearby facility. This level of recovery can include:
Submersion tank for cleaning hard contents
Soft material wash station
Ozone chamber for deodorizing multiple items
Drying approaches
Large Loss Recovery Providers
We can help all structures throughout Somerset County after fire damages, even larger properties like the Raritan Valley Community College or the Bridgewater Commons shopping area. We have equipment upscaled in size to efficiently manage immediate threats, sufficient portable power, effective containment, and a custom restoration plan to get your doors back open fast.
Soot Cleaning and Smoke Remediation
We understand the impact of soot and smoke damage on a structure, including the effects of soot particles on properties. Soot removal combines air filtration services, duct cleaning, surface cleaning, and floor/carpet cleaning services that we can provide after a fire gets extinguished.
Smoke Damage Types and Recovery Solutions
Many types of soot removal products and approaches are used for fire damage. The choice of these solutions varies considerably in the kind of smoke damage that exists. Environmental conditions and the combusting elements determine the residue left behind. These include:
Wet Smoke – Moist environments common to the Raritan Valley force fires to slowly burn and smolder, producing a thick and formidable residue.
Dry Smoke – Chalky film left behind after high-heat fires that fully combust many materials in the path of the fire.
Oil Furnace Puffback – A small explosion in the ignition chamber can hurl ionized soot throughout the property, requiring unique products to address.
Grease/Protein Residues – Thick protein residues require solvents to dissolve and remove after a kitchen flare-up.
Reconstruction and Build-Back Services
Fires can produce the need for reconstruction services, and fortunately, we have a general contractor license to accommodate this necessity. With millions in the Greater NYC metropolitan area, it can be a considerable benefit to have restoration and reconstruction services under one roof. Our trusted SERVPRO team is a full-service contractor to help however your property needs after fire loss effects.
Fire damage to Bridgewater structures incorporates several levels of expertise for our responding technicians to mitigate loss and clean up after the damaging event. Our SERVPRO of Bridgewater team rapidly responds to these emergencies with the equipment and products to help. Give us a call at (908) 222-2020.