Hayrides in Bridgewater at the Wightman Farm.
12/14/2020 (Permalink)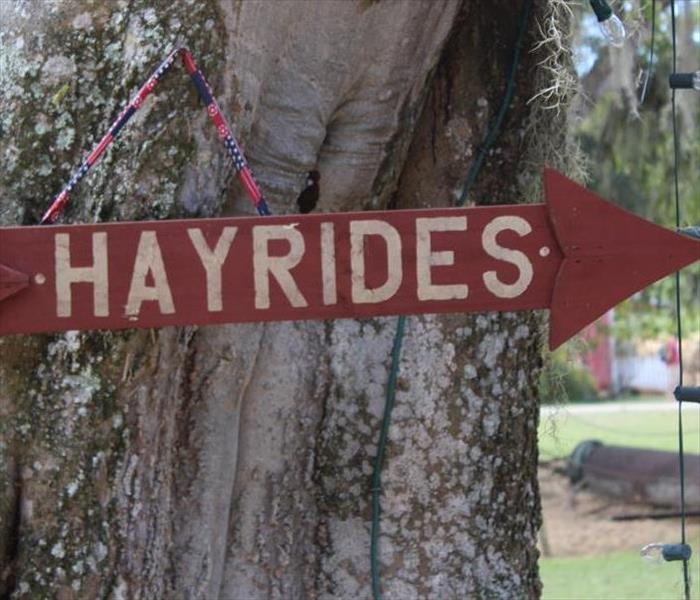 Fire and smoke damage to your home can be very intimidating when it comes to restoration. Call SERVPRO who has all the know how and equipment.
Pick your Own Produce and Take a Hayride at Wightman Farm by Basking Ridge this December.
Wightman Farm on Mt. Kemble Avenue is in Bridgewater, a famous farmers' market that sells local, seasonal produce. The market opens seven days a week from 8 am until 6 pm, with early closing times on public holidays like Thanksgiving. From December 18th, Basking Ridge residents can begin to put in orders for the seasonal fruit and veg boxes. Orders are placed in advance to allow the farmers to plant seeds to order, while recipe tips and choices are included with all packages. These programs have a strong focus on sustainable farming, while guests are invited to pick their own from the orchards and fruit paddocks. In the winter months, locally-sourced cider, winter warming pies, and hayrides are available for booking from the farm shop.
The Crop Share (CSA) seasons are open for reservations now as planting season begins.
Pick your own programs that allow visitors access to the orchards, herb, and flower gardens.
Support sustainable farming programs by signing up through their website. CSA programs cover 20 weeks of food with prices working out at just $23.00 per week.
A property fire can cause extensive smoke damages to your home. Contact SERVPRO of Bridgewater at (908) 222-2020.