Is Mold Damage Inevitable in Old Bridgewater Homes?
11/19/2021 (Permalink)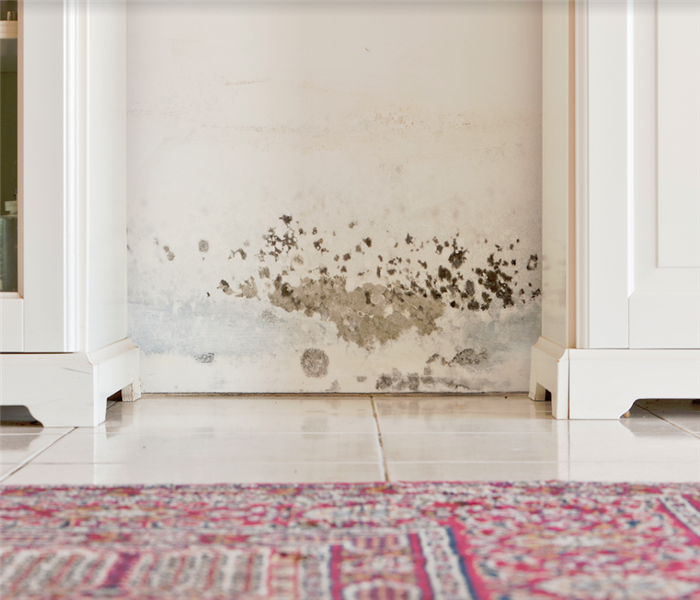 Changes in humidity can often lead to mold. Team SERVPRO is standing by 24/7 for your mold damage emergency call. We are available 365 days a year.
Mold Damage in Bridgewater is Manageable with the Help of a Professional Team of Experts
It is reasonable to expect the presence of mold in an older home in Bridgewater, but new construction can also find mold growing on its walls. Whenever extensive rains, a ceiling leak, or a burst pipe allows water to permeate the structure and increase humidity levels, homes are vulnerable to the spread of mold. Not only is mold hazardous to your health, but it can also weaken your home value. Enlisting a mold remediation team as soon as possible can save you time and money.
Mold damage and remediation in Bridgewater is a job for our SERVPRO staff. Upon receiving your call, our certified crew steps up to the challenge of finding how far the mold has spread and what type of mold is present at your house. When deciding on treatment types, our team considers the nature of the affected surface (porous vs. non-porous), the extent of the damage, and their location. Armed with all appropriate information, we develop an action plan inclusive of the latest technology and industry best practices.
By wearing personal protective equipment and establishing physical barriers in your home, we minimize cross-contamination and ensure safety at the job site. As we detect and treat mold damage throughout your home, you will find us using different equipment to achieve our mold remediation goals. Among those, you may encounter:
Soda blasting to remove mold spores
HEPA filters and air scrubbers to clean airborne mold particles
Anti-microbial solutions to discourage future growth
SERVPRO of Bridgewater is available around the clock, and you can reach us at (908) 222-2020 for help. Let us take charge of your mold remediation process until your home looks "Like it never even happened."