Is Flooring a Complete Loss after a Bridgewater Home Floods?
11/14/2021 (Permalink)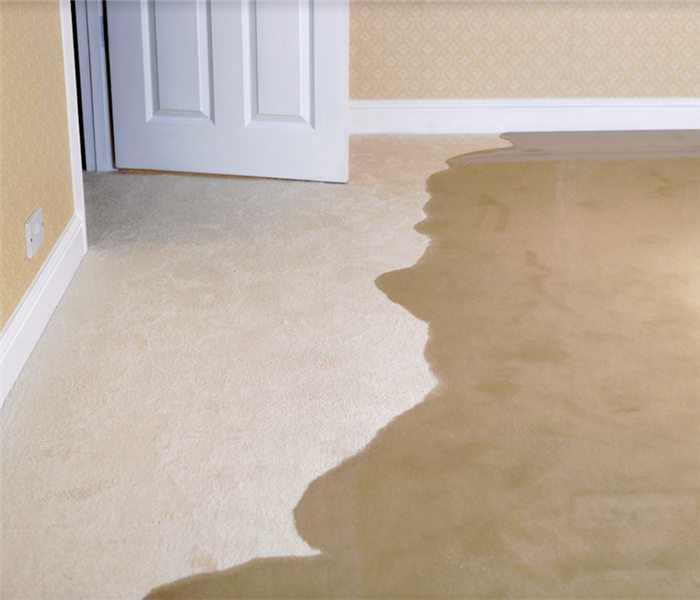 Flooding and the resulting flood damage is a situation that needs to be dealt with quickly and effectively. Contact SERVPRO's technicians for help.
Call SERVPRO for a Quick Response to Water Restoration Needs in Bridgewater
Flood damage in your Bridgewater home is not something to dwell on. Instead, calling a certified water damage restoration team is your first line of defense and critical in avoiding further damage. Failure to act quickly can compromise the structure of your home as well as your furniture even further. To mitigate your loss of time and resources, reach out to a professional team as soon as stormwater enters your home.
In Bridgewater, flood damage restoration is one of the essential services our SERVPRO team offers. We base our approach on industry best practices and put it into practice from the minute we arrive at your home. Using submersible pumps to remove water deeper than two inches, we go through your home and detect lingering water deposits needing portable extractors. At its core, our goal is to restore natural humidity levels in your home efficiently to protect building materials and salvage your personal property.
As far as flooring is concerned, our SERVPRO team works diligently to save as much as possible. Although buckling, cupping, and delaminating are all possible when water floods a home, at SERVPRO, we have the equipment to help prevent a total loss. Some options at our disposal include:
Drying mats used on hardwood floors to suction excessive moisture
Injecti-dry technology to infuse warm air within wall cavities and under cabinets and accelerate the drying process
Dehumidifiers to remove excess humidity gradually, avoiding the problems associated with a too-quick moisture removal process
SERVPRO of Bridgewater is at your service as soon as you call us at (908) 222-2020. Act quickly and let us assist in leaving your home "Like it never even happened."